The #1 Place For Concession Rentals
Cotton Candy Machine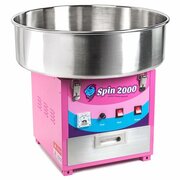 Snow Cone Machine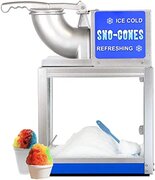 Popcorn Machine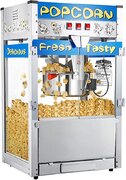 Popcorn Supplies For 40 Guests Snow Cone Supplies For 40 Guests Cotton Candy Supplies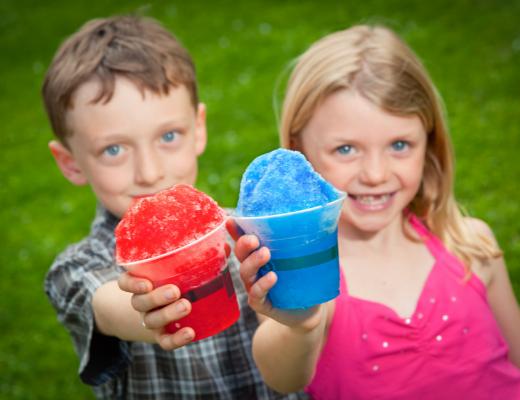 Featured Concession Rental
Rocket Jumpers our snow cone machine is a crowd favorite in San Jose. Our Snow Cone Machine rental, grinds your ice and and turns it into delicious shaved ice for all of your guests. Buy our snow cone machine flavors to add variety to your snow cones at your party. Guests love them and its the perfect way to offer concessions to your guests without breaking the bank!
View Selection
If you're looking for the perfect add-on to your inflatable bounce house rental, look no further than our concessions machines! These carnival-style concession machines are the best and easiest way to entertain your guests, and the best part is that they get to see be made right in front of them! These snack machines will give your party a real carnival-style feel for all your guests to enjoy!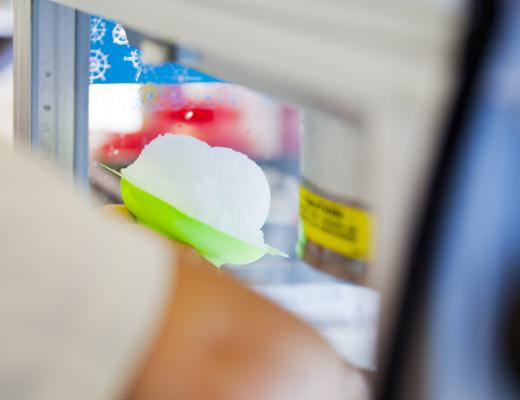 Upgrade Your Party With Our Concessions Rentals
Rocket Jumpers has tons of flavors of snow cones that you'll need to treat your guests to many different kinds of delicious flavors! Combine our snow cone machines with any of our cotton candy, or popcorn machine, and you now have a party that feels just like a carnival! Your party will have tons of guests and it's important to keep them fed and happy to keep the party going!
Your One Stop Shop Party Concession Rentals
Party concession rentals really do complete the party with snacks and drinks. After all, what is a party without snacks, right? Rocket Jumpers has concession rentals near you of all types such as popcorn machine rentals, cotton candy machine rentals, and snow cone machine rentals! We also offer different flavors for each concession. Take the party outside, Rocket Jumpers offers
Generator Rentals
that are great for parties that are not in a place where there is a sufficient power source to always keep the party going anywhere in San Jose!
Yes, We Deliver Inflatable Bounce House Rentals
Our Service Area
Proud to Serve The Following Areas:
San Jose
Los Gatos
Sunnyvale
Morgan Hill
Los Altos
Santa Clara
Fremont
Union City
Hayward
Palo Alto
All areas in between
If your party or event is beyond that radius, just let us know! We may be able to make special accommodations to suit your event.
NOTE: Fees may vary depending on how far you are outside our service area.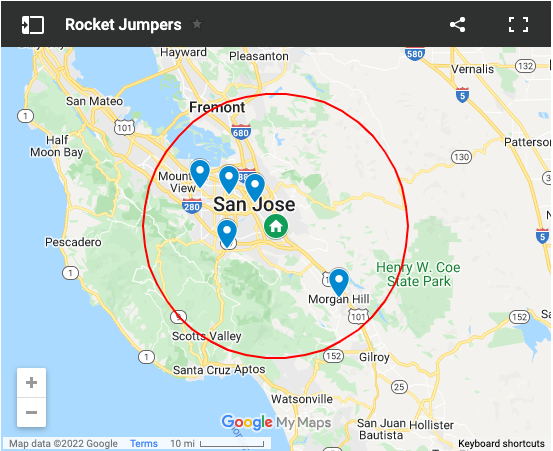 People That Shopped for Concessions Also Shopped For: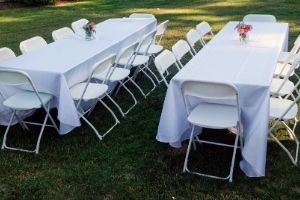 Table And Chair
Rentals
It is better to have and not need than to need and not have. With Rocket Jumpers, we have all the party equipment necessary to make sure your party is a hit! Tables, Tents, Chairs, Generators, and more. We got you!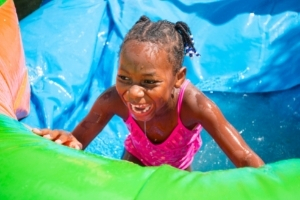 Water Slide
Rentals
Cool down this summer with any one of our inflatable water slide rentals. Rocket Jumpers has different types of water slides to fit the theme of your little one's party.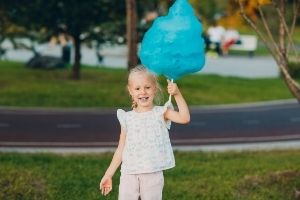 Interactive Game
Rentals
Rocket Jumpers has backyard games that are fun for guests of all ages! Rent any one of our yard games to add fun to your next party or event!
Frequently Asked Question About Concessions Rentals